Safeguarding organizational assets against cyber-attack.
In the rapidly evolving digital landscape, ensuring the security of your organization's data and infrastructure is of paramount importance. We are committed to providing businesses with the tools and expertise to protect their valuable assets against potential threats. Our services focus on three key pillars: Cyber Defense, Security Assessment, and Custom Security Solutions. By combining cutting-edge technology, proactive monitoring, and in-depth analysis, we help organizations create a robust security foundation that supports their unique objectives and risk management strategies.
We understand the critical importance of safeguarding your organization's IT infrastructure from ever-evolving cyber threats. Our Cyber Defense services provide comprehensive protection against cyber-attacks, ensuring your data and systems' confidentiality, integrity, and availability. With our cyber defence expertise, you can fortify your organization's defences, mitigate risks, and maintain a robust security posture in today's constantly evolving threat landscape.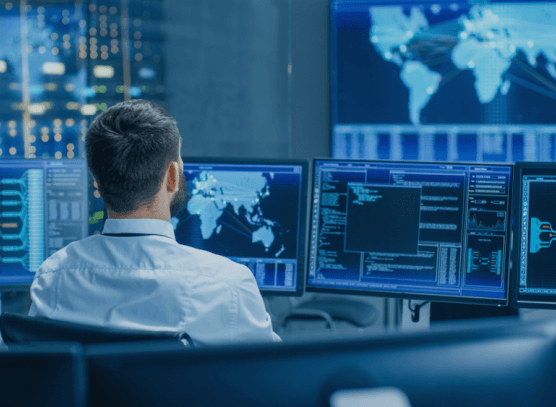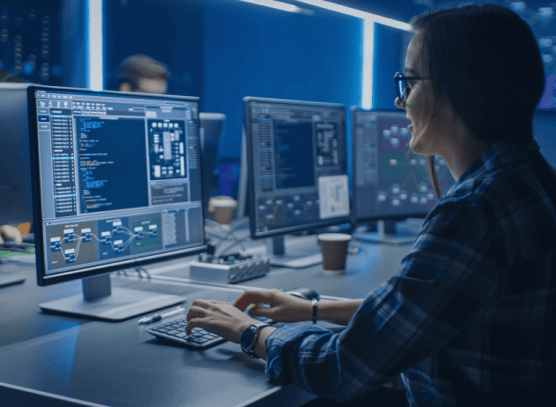 Our comprehensive security assessment services at Stratagem are designed to provide you with a clear understanding of your security posture. Our experienced professionals thoroughly evaluate your infrastructure, systems, and processes using penetration testing, vulnerability scanning, and security audits to develop a risk profile. Risk profile helps uncover vulnerabilities and identify gaps for actionable insights and recommendations to strengthen security defences and ensure compliance with industry standards and regulations.
Custom Security Solutions
Every organization has unique security requirements based on industry, size, and specific business objectives. Our custom security solutions are designed to meet your organization's distinct needs. From implementing advanced authentication and access control measures to developing comprehensive incident response plans, we provide customized security solutions that empower you to protect your valuable assets and maintain business continuity.