Effectively manage your digital business and enhance your customer experience.
In today's highly competitive and interconnected market, businesses must adapt to the ever-changing digital environment to ensure growth and success. At Stratagem, we specialize in helping organizations achieve their objectives through our comprehensive Digital Commerce services. By leveraging our deep domain expertise, innovative technologies, and strategic insights, we strive to deliver seamless, personalized experiences for your customers, elevate operational efficiency, and position your business for long-term success.
In today's omnichannel world, delivering a consistent and seamless customer experience across all touchpoints is essential. We aim to help you integrate and synchronize your sales channels, inventory management, and order fulfilment processes, creating a unified and frictionless shopping experience for your customers. With real-time visibility, efficient order processing, and timely delivery, our OMS expertise ensures delighted customers and increased revenue for your business.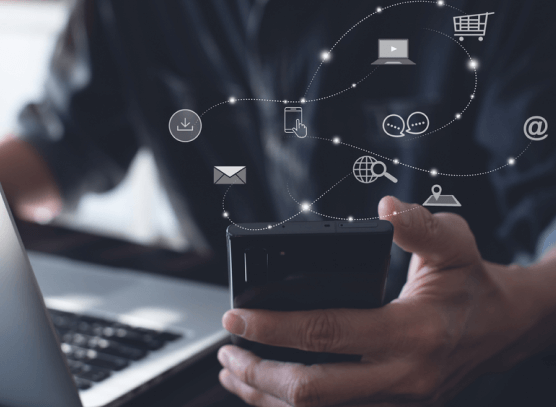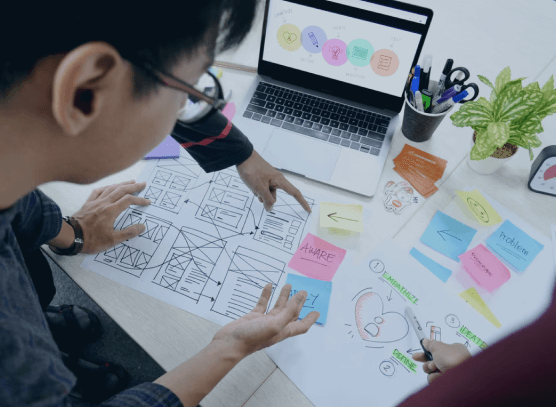 Efficient supply chain management is critical in meeting customer demands, minimizing costs, and driving overall business success. We specialize in helping businesses optimize their supply chains through innovative technologies and strategic insights.
By streamlining processes, improving visibility, and implementing advanced analytics, we enable data-driven decision-making, enhance operational efficiency, and ensure swift and accurate product delivery.
E-Commerce, Mobile & Call Center
Establishing a robust online presence is paramount for business success in today's digital landscape. At Stratagem, we excel in crafting exceptional e-commerce platforms that empower you to connect with a global customer base, boost sales, and elevate the overall customer experience. Call centers are vital in providing outstanding customer experiences in the digital age. By optimizing your call center operations, we enhance agent productivity, reduce response times, and offer customers seamless support across various channels.