Achieving Agile Transformation: Finding a Balance Between Business and IT Perspectives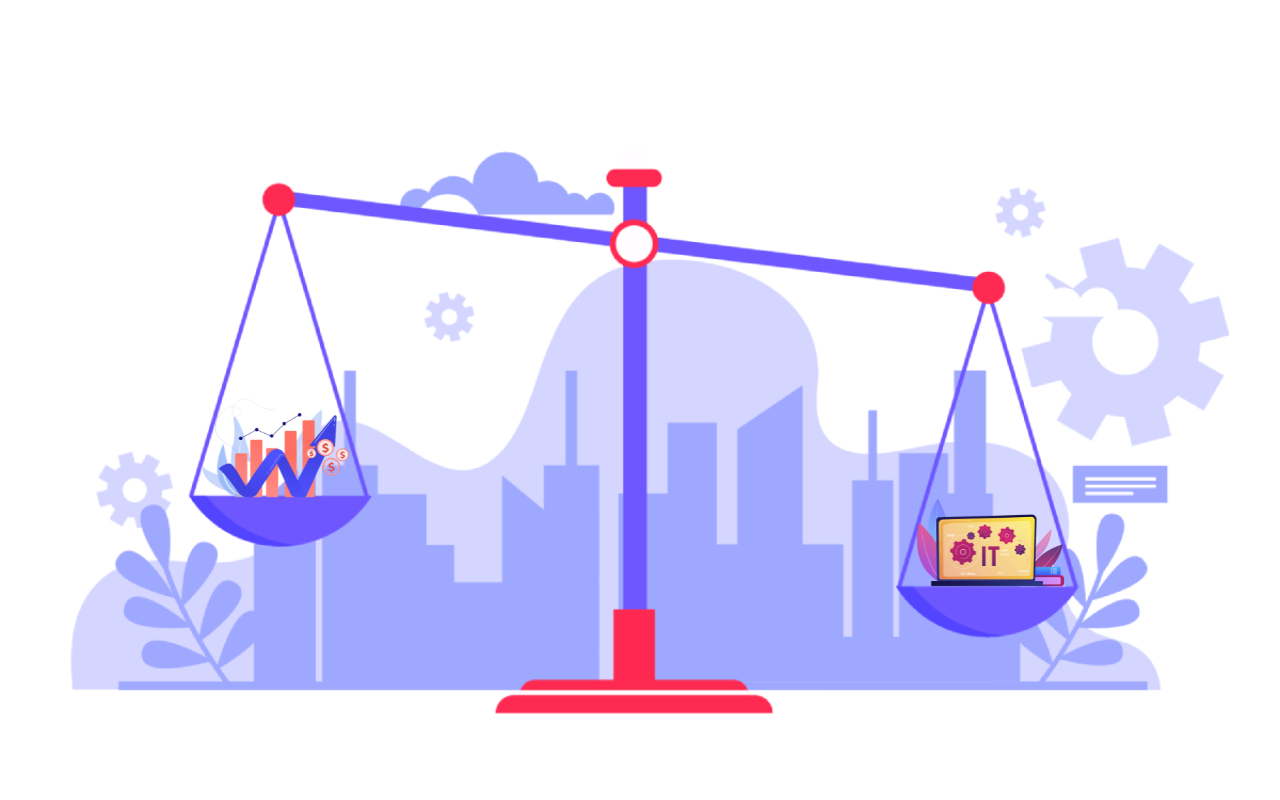 Agile transformation has become a pivotal factor in shaping the success of organizations in today's fast-paced market. As businesses strive to remain competitive, finding a balance between the perspectives of IT and business teams has emerged as a critical aspect of Agile transformation. Collaboration between these two key stakeholders is essential in achieving a seamless transition towards an Agile mindset.

In this article, we will explore the importance of collaboration and two significant components of Agile transformation: striking a balance between business and IT perspectives and embracing a product-focused delivery approach over traditional project management methods. Organizations can pave the way for a successful Agile transformation journey by understanding these crucial aspects.
Business Perspective vs IT Perspective: Finding a Balance
Agile transformation is a journey that organizations embark upon to adapt and thrive in an ever-evolving business landscape. However, it is not without its challenges. One of the standard stumbling blocks faced by organizations is the disparity in perspectives between business and IT teams.
On the one hand, business teams often require concrete evidence and measurable results before committing to any significant changes. They need assurance that Agile transformation will drive positive outcomes and deliver tangible value to the organization. This cautious approach is understandable as they bear the responsibility of ensuring business continuity and profitability.
On the other hand, IT teams tend to focus on the technical aspects of Agile transformation. They are keen on implementing new tools, methodologies, and frameworks without fully considering the business implications. Their enthusiasm for agility can sometimes overshadow the need for alignment with business objectives, leading to a disconnect between both teams.
To navigate these differences effectively, organizations should strive for a balance between these two perspectives. Successful Agile transformation requires a holistic approach that incorporates both business and IT considerations.
To find balance, the following tips can be helpful:
Begin the approach with the business problem we are trying to solve
Involve both business and IT teams in decision-making to ensure that both perspectives are considered.
Ensure that both teams clearly understand Agile transformation and its goals.
Establish open communication channels to facilitate collaboration between the two groups.
Set measurable goals to track progress and celebrate successes along the way.
It's important to note that finding a balance doesn't mean avoiding failure. Instead, it means embracing it and learning from it. As Thomas Edison famously said, "I have not failed. I've just found 10,000 ways that won't work." By embracing failure and learning from it, teams can continuously improve their Agile process.
For example, Spotify they have a "Squad" model where each squad has a mix of business and IT people. This model helps better understand the business needs and technical aspects, leading to a successful product.



Project-Focused Delivery vs Product Delivery Approach
Another critical aspect of Agile transformation is determining the best approach for project delivery. The traditional method is project-focused delivery, where a project is defined and executed within a specific timeline and budget. However, this approach can limit flexibility, making adapting to changes or adjusting priorities difficult.
On the other hand, a product-based delivery approach is more flexible, where the project is executed based on the available resources and the time required. This approach allows for better adaptation to changes and flexibility in managing priorities.
A project-focused approach might limit users' ability to incorporate feedback during development. However, a product delivery approach would allow for incorporating user feedback and making adjustments as needed, resulting in a better end product.
To understand the difference between a project-focused and a product-focused delivery approach, consider the following analogy of building a house.
When it comes to building a house, two distinct mindsets guide the process: the project mindset and the product mindset. Each approach brings its unique perspective to deliver different outcomes and experiences for homeowners.

The project mindset revolves around constructing a house based on predefined requirements and specifications. It involves following a blueprint that outlines specific features such as the number of bedrooms, bathrooms, kitchen layout, and more. The primary objective is to complete the project within the defined scope while meeting specific criteria.

In contrast, the product mindset takes a broader view of creating a living space that caters to individual needs and preferences. Rather than being confined by rigid requirements, it considers factors like convenience, safety, and socializing. For instance, prioritizing an adjacent child's room or ensuring an easily accessible main bedroom on the main floor for elderly family members. Additionally, this mindset emphasizes designing a kitchen that promotes social interactions and entertainment.

Embracing the product mindset offers the advantage of flexibility and adaptability as occupants' needs evolve over time. Recognizing that lifestyles change allows for homes to grow with individuals or families. This results in personalized and gratifying end products — homes that truly reflect their unique preferences while enhancing the overall quality of life.

Understanding these different mindsets within construction enables informed decision-making about how one envisions their dream home come to life. Whether one prefers adhering strictly to predefined specifications or desires more freedom for customization, choosing the right mindset paves the way towards achieving an ideal living space tailored to individual preferences and aspirations.

By considering these contrasting approaches when building your dream home, you can make well-informed choices aligned with your vision—ultimately creating a place where functionality harmonizes with personalization in a seamless manner.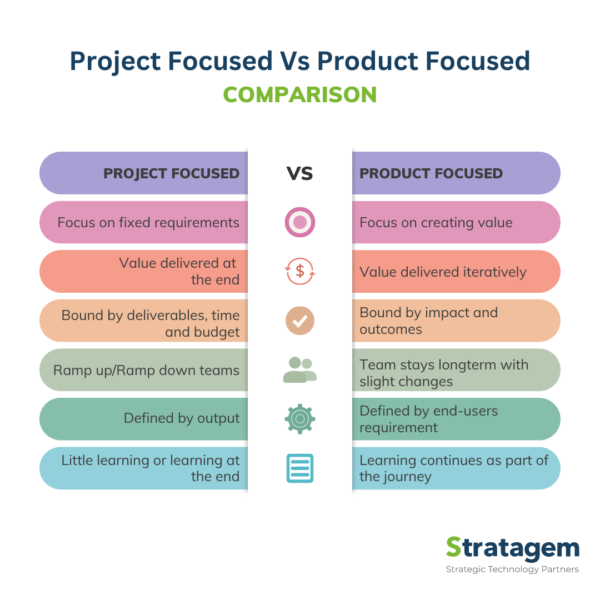 In conclusion, aligning business and IT teams is essential for Agile transformation to thrive. By fostering effective communication, providing solid proof of concept, and embracing continuous learning, businesses can bridge the gap between these perspectives and pave the way for a more agile future.

The power lies in understanding that successful transformations are achieved through synergy. Collaboration between stakeholders is critical in navigating challenges and driving meaningful change. Flexibility allows for adjustments along the way, while adaptability ensures long-term satisfaction.

By striking this delicate balance between rigidity and customization, businesses can achieve an agile transformation. In essence, success lies in embracing diversity of thought and finding common ground. Only then can we truly unlock our full potential and create environments that inspire growth, innovation, and fulfillment – the essence of true transformation.