Boost B2B Efficiency and Innovation with IBM Sterling OMS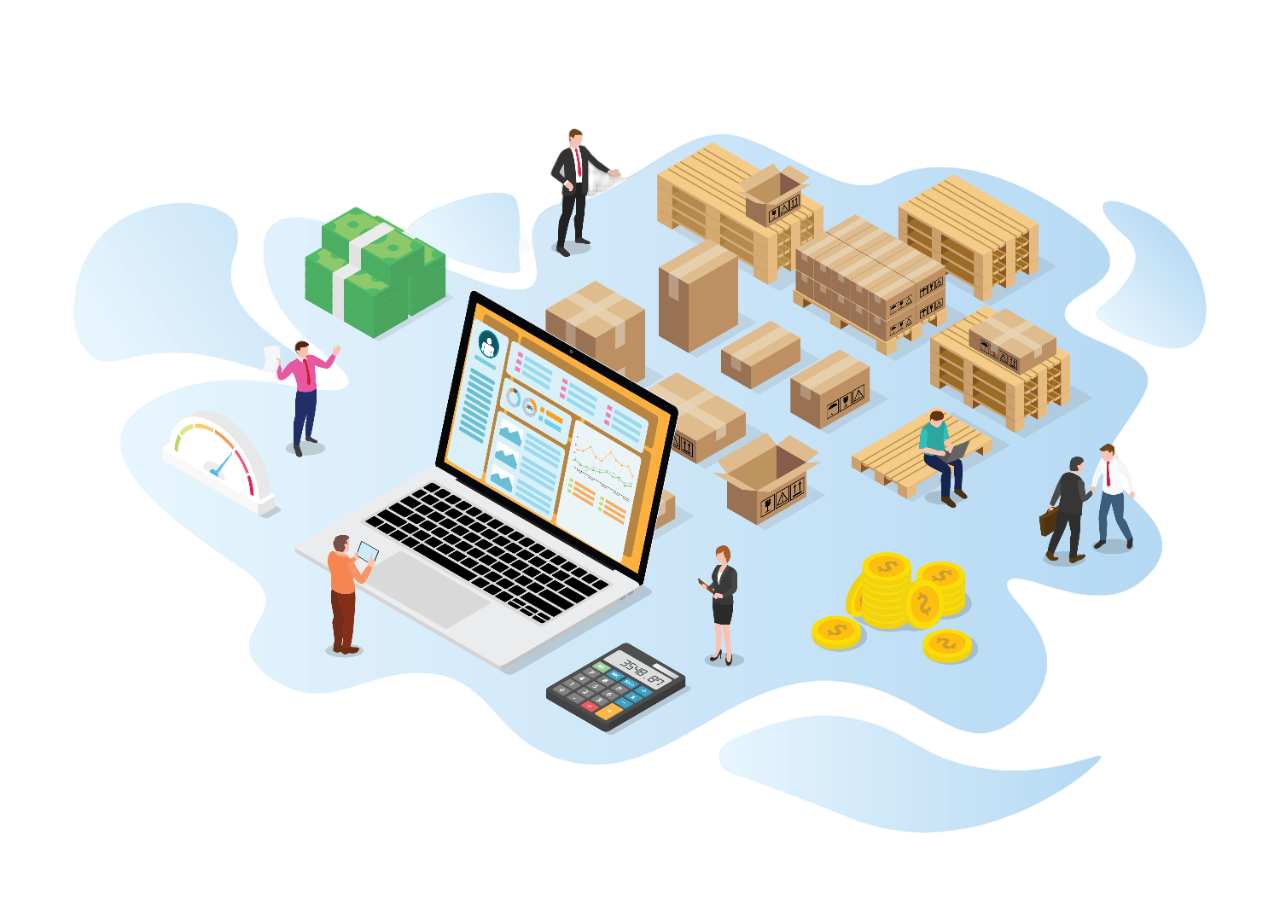 In today's competitive business landscape, building strong relationships is key to success. Trust is a vital component of these relationships, as it ensures smooth transactions and fosters long-term partnerships. However, not all businesses have a reputation for being trustworthy.
While some businesses may struggle to maintain a trustworthy reputation, IBM Sterling OMS offers a solution to help strengthen relationships in the B2B space. With a focus on trust and reliability, IBM Sterling OMS can help businesses overcome transactional issues and continue to grow.
In this article, we'll explore five ways that Sterling OMS can help businesses maintain healthy relationships and grow their operations.
What is IBM Sterling OMS?
IBM Sterling Order Management System (OMS) is a centralized order management system to efficiently manage orders, inventory, and customer demand. It streamlines the entire order process, from capturing orders to fulfilling them and handling returns and customer service. The system offers real-time insights into inventory levels and supply chain operations, allowing businesses to make informed decisions.
Sterling OMS is versatile & supports various sales channels, including e-commerce, retail, and call centers. Additionally, it integrates with other enterprise systems, such as ERP and CRM, giving businesses a single view of their customers. By streamlining order management operations, IBM Sterling OMS enhances efficiency, cuts costs, and improves customer satisfaction.
Here are five ways Sterling OMS can help maintain healthy business relationships.


1. Provides Central Repository for All Information:
IBM Sterling Order Management System (OMS) is a crucial tool for companies that conduct B2B transactions. The IBM Sterling Order Management System (OMS) system serves as a centralized repository for all B2B-related information, allowing businesses to track orders, invoices, and other critical data effortlessly. IBM Sterling OMS also boasts a strong search function for easy information retrieval.
In addition, the system offers a range of features that simplify B2B transaction management, such as creating and monitoring purchase orders, inventory management, and shipping tracking. IBM Sterling OMS provides businesses with the necessary tools to manage their B2B dealings effectively.


2. Automates Order Processing and Management:
Sterling OMS from IBM is a robust order management system that automates and simplifies the process of processing and managing orders for B2B businesses. It offers a unified platform for managing all aspects of the order cycle, including CRM, product catalogues, pricing, orders, invoicing, and settlements.
This system provides real-time inventory and order status visibility along the supply chain, reducing stock-out risk and promoting timely delivery. Sterling OMS can enhance customer satisfaction and optimise operations and growth for B2B companies.


The inefficiencies in B2B transaction-reliant businesses' order management systems can be a hindrance. IBM's Sterling Order Management System has been created to resolve these challenges and potentially lead to substantial cost reductions for these businesses. The system offers a centralised view of inventory, enabling companies to monitor and control their stocks more precisely.
Moreover, it simplifies the order process by automating numerous tasks that were traditionally done manually, such as generating and sending invoices, handling payments, and monitoring deliveries. As a result of these improvements, businesses utilising the IBM Sterling OMS are likely to experience lower operational expenses.
Furthermore, the system is flexible and can adapt to the growth of a business, making it an ideal choice for businesses seeking to improve their financial performance.


4. Better Customer Experience:
A positive customer experience is crucial to success in the business arena. Satisfied customers are inclined to come back and continue doing business with you. An increasing number of companies are opting for IBM Sterling OMS for their B2B operations.
IBM Sterling OMS assists companies in monitoring their orders, keeping track of inventory levels, and following up on shipping status. This information is then utilised to give customers the latest details about their orders. Hence, customers can monitor their purchases from beginning to end, reducing the likelihood of delays or other issues.
Furthermore, Sterling OMS gives businesses a valuable understanding of their customer's needs and preferences. This enables companies to enhance their customer experience continually. As a result, IBM Sterling OMS is rapidly becoming the go-to choice for businesses seeking to offer a superior customer experience.
5. Streamlines Communication Between Different Parties:
Businesses need to communicate effectively with their partners to run smoothly. Unfortunately, this can often pose a challenge due to the various software and systems used by different companies. This can result in communication difficulties and wasted time as employees struggle to connect.
Sterling OMS has been developed to simplify business communication in B2B relationships. It is compatible with multiple systems, enabling employees to connect seamlessly.
Moreover, Sterling OMS offers several convenient communication management tools, such as monitoring conversations and establishing communication pathways for different groups. With these features, IBM Sterling OMS has the potential to enhance communication for B2B businesses significantly.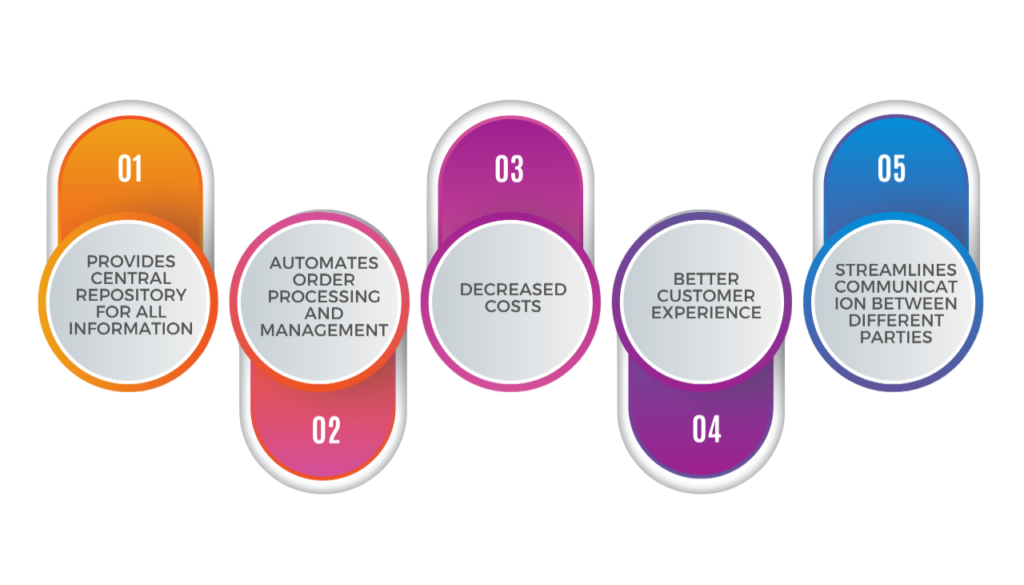 With IBM Sterling OMS, companies can enhance their connections with customers, suppliers, and partners. By simplifying the exchange of information and documents between businesses, Sterling OMS minimizes the time spent on administrative duties, allowing companies to concentrate on more vital matters.
Incorporating Sterling OMS into your business will facilitate better relationships with other companies in your supply chain. This will lead to improved communication, increased efficiency, and reduced expenses.
Sterling OMS is a remarkable tool; however, working with a seasoned team to tailor it to your specific requirements can benefit your business even more. That's where we come into play.
Our team at Stratagem has years of experience configuring the Sterling OMS for businesses in various industries. We know how to make this powerful tool work for you. So contact us today to learn more about how the Sterling OMS can benefit your business.